---
A Beatles lyric sparks some thoughts about success

A Beatles lyric sparks some thoughts about success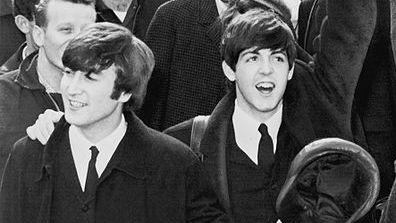 My favorite lyric ever written by John Lennon and Paul McCartney is one of the simplest: "This could only happen to me."
From their early song "I Should Have Known Better," it expresses the youthful exuberance of new love and is preceded by the words, "I never realized what a kiss could be." I fully embrace the dizzying spirit of the sentiment. I think all of us who've been in love have felt in the beginning that we and we alone had just discovered a magical, untouched island.
For complete story, click HERE.
---
Return To Main Page